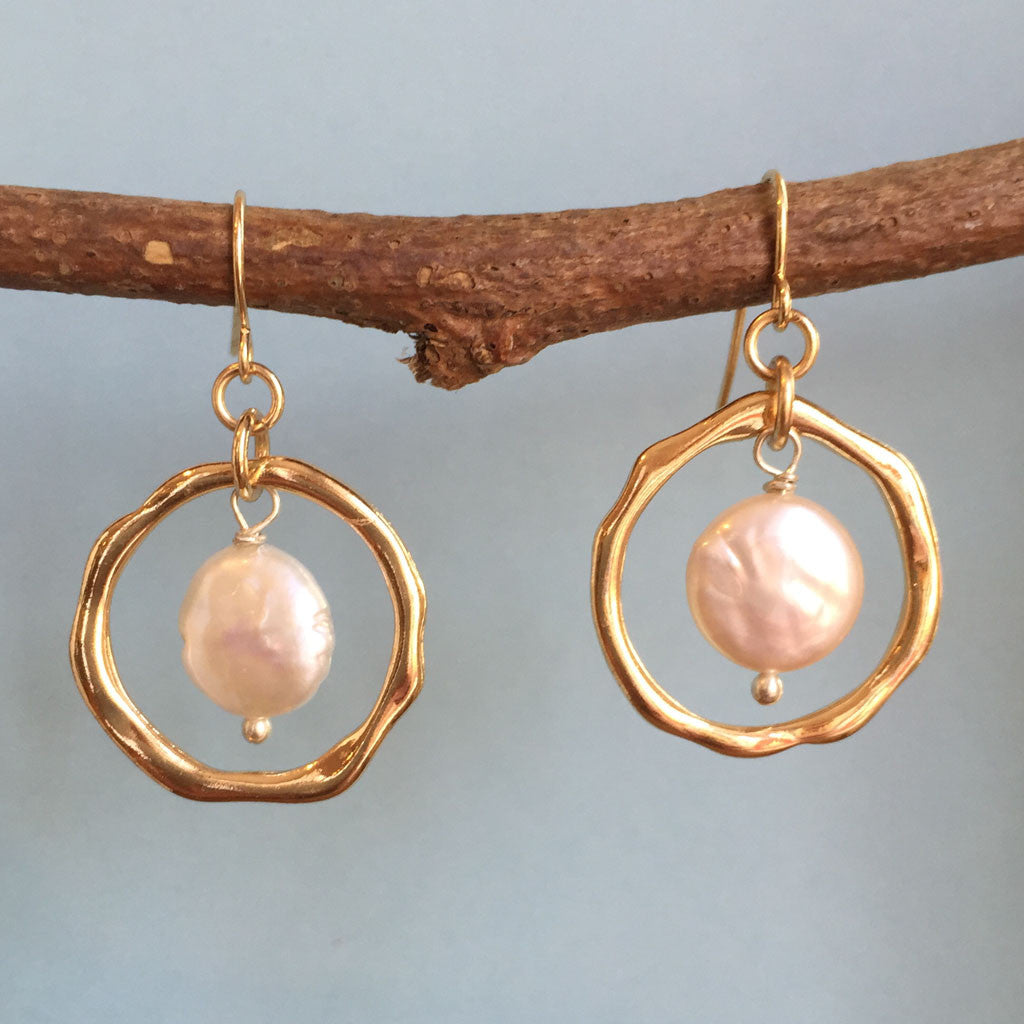 GOLDTONE OCEAN WAVES PEARL EARRINGS
$ 25.80
Inspired by the colors, textures, and sunlight found only on Cape Cod. Lightweight design that is great for everyday and evening wear. This jewelry brings the wondrous energy Of Earth and Ocean into your everyday life. . .
Materials
Goldtone hoops
Hypoallergenic ear wires
Freshwater coin pearls
Contains no lead, cadmium, or nickel
Dimensions
1.25"H  1.0"W
Free Shipping
This item can also be sent in gift box with gift card at no extra charge! Simply type your gift card message on the checkout page.