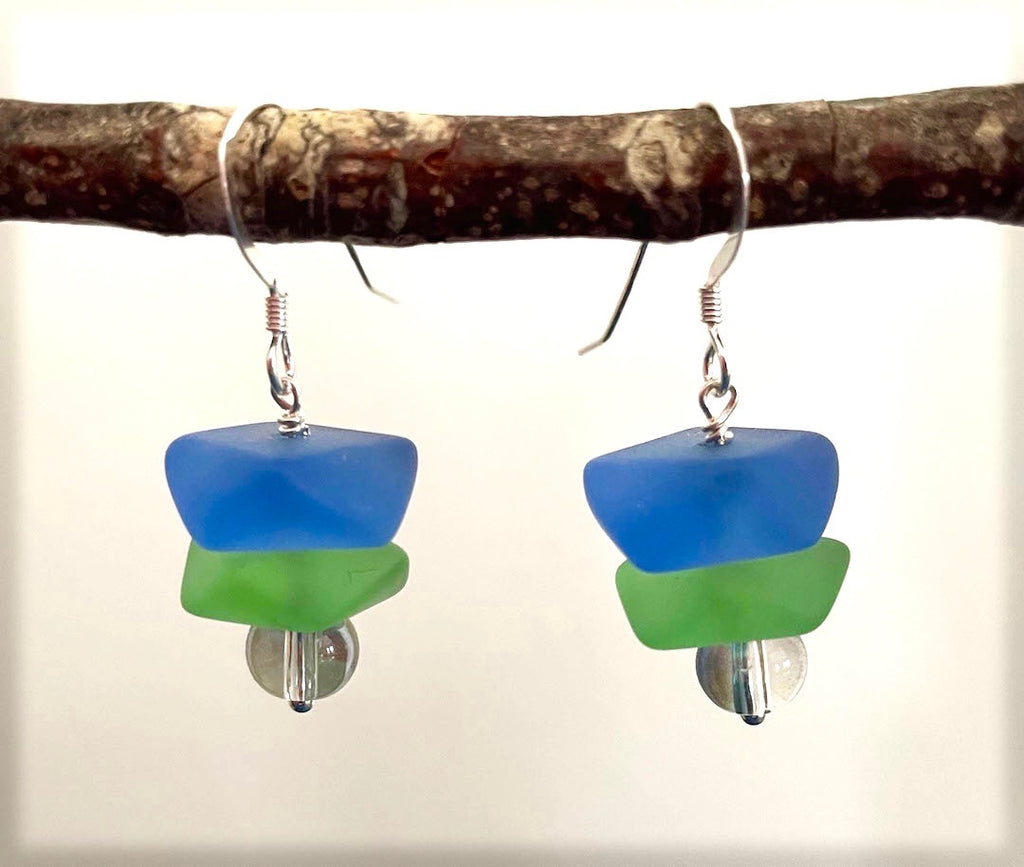 GREAT POND EARRINGS
$ 25.80
Inspired by the sparkling blue green water found at Wellfleet's Great Pond which is an ancient kettle pond unique to Wellfleet. The magical crystals accent the blue and green tumbled sea glass - tumbled means recycled glass that is melted and formed, then tumbled in sand to give a lovely satin finish.
Materials
Blue/Green Tumbled Sea Glass
Iridescent bead accent
Sterling silver ear wires
Hypo-allergenic
Dimensions
1.5"H  .5"W
Free Shipping
This item can also be sent in gift box with gift card at no extra charge! Simply type your gift card message on the checkout page.